Skip to Main Content
It looks like you're using Internet Explorer 11 or older. This website works best with modern browsers such as the latest versions of Chrome, Firefox, Safari, and Edge. If you continue with this browser, you may see unexpected results.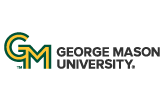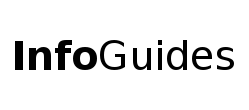 | University Libraries
Teaching with Survey Software
Mason currently has a site license for Qualtrics, a research-grade software that is also easy-to-use. Students should be able to have their own accounts--contact the administrator for your department to determine what instructions you should give. For small classes, have the students add you as a collaborator. For large, recurring classes, you may want to request administrator permissions yourself.
Online Software Options
Zapier's list of the 20 Best Online Survey Builder Tools with links to reviews.
If you have reviewed the information linked above and have questions about what software to use, contact the Digital Scholarship Center (DiSC) at datahelp@gmu.edu to get additional advice.
Specific
Conducting Online Surveys

by

Valerie M. Sue (Editor); Lois A. Ritter (Editor)

Online surveys provide promising opportunities in today's technological world. Conducting Online Surveys is a comprehensive guide to the creation, implementation, and analysis of e-mail and Web-based surveys. Authors Valerie M. Sue and Lois A. Ritter specifically address issues unique to online survey research such as selecting software, designing Web-based questionnaires, and sampling from online populations.

Call Number: Available ONLINE through Mason

ISBN: 9781412937535

Publication Date: 2007-03-20