Skip to Main Content
It looks like you're using Internet Explorer 11 or older. This website works best with modern browsers such as the latest versions of Chrome, Firefox, Safari, and Edge. If you continue with this browser, you may see unexpected results.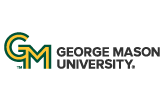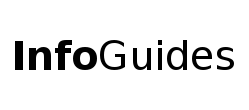 | University Libraries
Originally designed for longitudinal clincial studies, RedCap is a mature survey system with several special features. It is slightly more difficult to get started with and does not have as many options as Qualtrics when it comes to question types or layouts. But, it still has everything you might need for research data collection.If you do not know what software to use, you can contact the Digital Scholarship Center (DiSC) at datahelp@gmu.edu to discuss the various options.
See this page in two guides:
Access to RedCap
RedCap is available to all researchers at Mason, go to RedCap @ Mason and log in with your Patriot Pass username and password.
Why Choose RedCap over Qualtrics?
REDCap vs Qualtrics
TIP: Unless you really need one of these features, choose Qualtrics instead
Enhanced Privacy

hosted on a server at Mason, so no data is held by a private company.
supports save and continue even in a completely anonymous survey,.
allows "sending" files with sensitive data
more fine-grained permission granting for teams

Excellent for longitudinal data collection

Calendar and scheduling module to plan and organize
Can use the same form at multiple time points, or not

Tools to assist Data Entry by hand

Includes Data Resolution Workflow
Allows displaying messages that only appear for data entry or vice-versa
Allows identifying incomplete records and tracking data changes

Free advanced features (Qualtrics has these, but for an extra fee)

File Upload question type
API access
Why not REDCap?
Less user-friendly, but good tutorials. and tips
Does not layout survey using best practices by default

Default is answer choices to the right of questions, but uses previous choice
No setting to automatically have every question on it's own page

Logic (skip, display, randomization) more difficult to use
Fewer but sufficient options to customize the look and feel