Skip to main content
It looks like you're using Internet Explorer 11 or older. This website works best with modern browsers such as the latest versions of Chrome, Firefox, Safari, and Edge. If you continue with this browser, you may see unexpected results.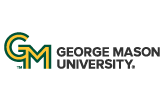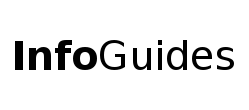 | University Libraries
Conversion
Comparisons
Note the date of these sites, as software changes frequently!
Teaching with Qualitative Software
Mason does not have a site license for any Qualitative software.
It is important to distinguish between full-featured Qualitative packages and basic code-and-retrieve software. Although it is good for students to be exposed to full-featured software, the basic packages can be far easier to learn.
Among the full-featured software, NVivo is the most flexible and familiar of all the options and thus is a good choice for teaching. Thus, the Digital Scholarship Center Computer Lab has installed NVivo on all the computers in the lab and hosts classes for hands-on workshops when possible. DiSC maintains at least one license for each of the other major full-featured packages (MAXQDA, Atlas.ti, and QDA Miner), as each has special features that make it best for certain tasks.
Free and Cross-Platform
Taguette - Free and Open-Source (Python)

Available online (free registration), on your own server, or installed (local server)
Basic code-and-retrieve keeps it simple; server version allows collaborators.

MAXQDA - Free Course License for Students

For class use only, no license for the instructor
Fully-featured qualitative software with a free reader software for sharing
Extended Trials
Other Software to Consider
QDA Miner Lite (Windows Only)

Basic code-and-retrieve, no limits. Project can be opened in the non-lite version.