Skip to Main Content
It looks like you're using Internet Explorer 11 or older. This website works best with modern browsers such as the latest versions of Chrome, Firefox, Safari, and Edge. If you continue with this browser, you may see unexpected results.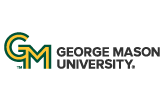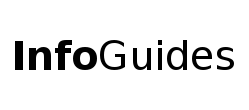 | University Libraries
ATLAS.ti, by Scientific Software Development, is a long-time popular code-and-retrieve software packages for Qualitative research. It was originally designed for grounded theory analysis, but now is flexible enough to handle many purposes. Atlas.ti is now at version 8, which has been updated substantially from Atlas.ti 7 (and 6) and may be catching up in usability to other qualitative options. Compared to other qualitative software, Atlas.ti tends to have more flexibility with viewing and searching.
See this page in two guides:
Access to Atlas.ti
One copy of Atlas.ti 9 is available in the Digital Scholarship Center
A student license is available for as little as ~$50
Tutorials
Resources from Scientific Software Development
Books about Altas.ti
Qualitative Data Analysis with ATLAS. Ti

by

Susanne Friese

Call Number: Q180.55.E4 F75 2012

ISBN: 9780857021311

Publication Date: 2012-01-24

Qualitative Data Analysis with Atlas.ti is the very first book designed to guide you step-by-step through your research project using Atlas.ti. In the book, you will find clear, practical advice on preparing your data, setting up a new project in Atlas.ti, developing a coding system, asking questions, finding answers and preparing your results. The book features: - methodological as well as technical advice - numerous practical exercises and examples - screenshots showing you each stage of analysis - a companion website with online tutorials and data sets