Skip to Main Content
It looks like you're using Internet Explorer 11 or older. This website works best with modern browsers such as the latest versions of Chrome, Firefox, Safari, and Edge. If you continue with this browser, you may see unexpected results.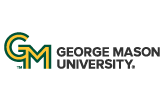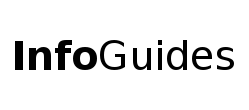 | University Libraries
What can computers help you do?
What can computers help you do?
Organize data, memos, and work from teams
Apply codes to overlapping segments of text
Retrieve all the text labeled with the same code (e.g., to view only one topic or question)

Makes it easier to identify additional elements of themes as sub-codes
In most software you can retrieve text based on advanced searches such as overlapping or nearby codes

See the list of codes in one place to develop hypotheses

Group and arrange codes hierarchically to see larger themes
See which codes were used the most, or across the most data sources

Make changes as your understanding evolves

Rename, rearrange and merge codes
Coding Tips
Avoid too many codes. Each code (at least ultimately) should be used at least 4-6 times. Don't go over 100 codes without talking to someone, 20-50 is better.
Code using overlap. Instead of separate codes for "Positive Economy" "Postive Environment" "Negative Economy" and "Negative Economy", use "Negative", "Positive", "Environment", and "Economy". In this example, it isn't fewer codes, but it scales better and will be easier to compare later.
Code entire thoughts. Analysis is done through the retrieval phase where you look at the coded references. If you see just a bunch of single words that will not be helpful. Plus, that will not allow for coding overlap.
General resources on Computer-Aided QDA
Using Software in Qualitative Research

by

Ann Lewins; Christina Silver

Using Software in Qualitative Research is an essential introduction to the practice and principles of Computer Assisted Qualitative Data Analysis (CAQDAS). The book will help you to choose the most appropriate package for your needs and get the most out of the software once you are using it. This book considers a wide range of tasks and processes in the data management and analysis process, and shows how software can help you at each stage. In the new edition, the authors present three case studies with different forms of data (text, video and mixed data) and show how each step in the analysis process for each project could be supported by software. The new edition is accompanied by an extensive companion website with step-by-step instructions produced by the software developers themselves. Software programmes covered in second edition include the latest versions of: ATLAS.ti DEDOOSE HyperRESEARCH MAXQDA NVivo QDA Miner TRANSANA Ann Lewins and Christina Silver are leading experts in the field of CAQDAS and have trained thousands of students and researchers in using software. Reading this book is like having Ann and Christina at your shoulder as you analyse your data!

ISBN: 9781446249727

Publication Date: 2014-05-21
Doing Qualitative Research Using Your Computer

by

Chris Hahn

"[This] is a great self-help book for framing the research effort and guiding the reader through the research process. I can't name another book of this type on the market. --Ted Gaiser, Boston College Doing Qualitative Research Using Your Computer is a practical, hands-on guide to using commonly available everyday technology, including Microsoft software, to manage and streamline research projects. Chris Hahn uses straight-forward, everyday language to walk readers through this process, drawing on a wide range of examples to demonstrate how easy it is to use such software. This guide is full of useful hints and tips on how to manage research more efficiently and effectively, including: Formatting transcripts for maximum coding efficiency in Microsoft Word Using features of Word to organize the analysis of data and to facilitate efficient qualitative coding Efficiently storing and analyzing qualitative data in Access or Excel to develop categories, themes, and important concepts Creating flexible analytic memos that help lead the researcher to final conclusions and enrich the written report Utilizing inexpensive and easy-to-obtain tools to collect data and manage research projects. Doing Qualitative Research Using Your Computer is ideal for those students or researchers who don't want to invest in expensive specialised software packages and who are looking for a result that is more tailored to their individual needs. It will be an invaluable companion for anyone embarking on their own research project.

ISBN: 9781412946933

Publication Date: 2008-05-06