Skip to Main Content
It looks like you're using Internet Explorer 11 or older. This website works best with modern browsers such as the latest versions of Chrome, Firefox, Safari, and Edge. If you continue with this browser, you may see unexpected results.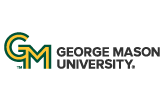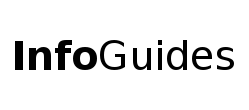 | University Libraries
MAXQDA is software for Qualitative and Mixed Methods research made by VERBI GmbH. It seems to be more popular in Europe than the US, but that is changing. It is available for Windows and Mac and has a portable version. The latest version, MAXQDA 2020, was released in 2020.
Product
Qualitative
Coding
Quantitative
Text Analysis
"MAXDicto"
Statistical
Data Analysis
"Stats"

Student
2yr - 6mo ½ price
(Feb '21)

Faculty
Purchase
(Feb '21)

Standard
X
-
-
-
$520
Plus
X
X
-
$95
$590
Analytics Pro
X
X
X
$110
$750
See this page in two guides:
Access to MAXQDA
One copy of MAXQDA 2020 is available in the Digital Scholarship Center
A student license is available for as little as ~$50
General Resources
Resources from MAXQDA
Online Manual with Text AND Video
Videos and Webinars
Free Books & Guides:

Check the website for books in German, Spanish, and Turkish
Things to know
Free Course licenses (120 days) available for students in classes upon professor request
Free Reader version lets your colleagues or advisors examine coding
A Getting Started Guide is available in 13 languages, including Korean, Chinese, and Spanish
The software interface and capabilities are exactly the same on Mac and PC