Skip to Main Content
It looks like you're using Internet Explorer 11 or older. This website works best with modern browsers such as the latest versions of Chrome, Firefox, Safari, and Edge. If you continue with this browser, you may see unexpected results.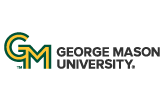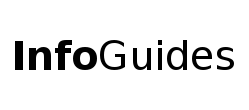 | University Libraries
Overview
Method-focused site produced by the School of Human & Health Science, University of Huddersfield
Overviews of Qualitative Data Analysis
Analysing Qualitative Data

by

Graham R. Gibbs

This book tackles the challenges of how to make sense of qualitative data. It offers students and researchers a hands-on guide to the practicalities of coding, comparing data, and using computer-assisted qualitative data analysis. Lastly, Gibbs shows you how to bring it all together, so you can see the steps of qualitative analysis, understand the central place of coding, ensure analytic quality and write effectively to present your results.

Call Number: Available ONLINE through Mason Libraries

ISBN: 9781473915817

Publication Date: 2018-10-19

The SAGE Handbook of Qualitative Data Analysis

by

Uwe Flick (Editor)

Call Number: Available ONLINE via Mason Libraries

ISBN: 9781446208984

Publication Date: 2013
Recommended Resources on Coding and Memo-ing
Coding Playlist

Video recording of lectures on coding in qualitative data analysis. By Graham Gibbs.
The Coding Manual for Qualitative Researchers

by

Johnny Saldana

Johnny Saldaña's unique and invaluable manual demystifies the qualitative coding process with a comprehensive assessment of different coding types, examples and exercises. The ideal reference for students, teachers, and practitioners of qualitative inquiry, it is essential reading across the social sciences and neatly guides you through the multiple approaches available for coding qualitative data. Its wide array of strategies, from the more straightforward to the more complex, is skillfully explained and carefully exemplified providing a complete toolkit of codes and skills that can be applied to any research project. For each code Saldaña provides information about the method′s origin, gives a detailed description of the method, demonstrates its practical applications, and sets out a clearly illustrated example with analytic follow-up. Now with a companion website, the book is supported by: SAGE journal articles showing coding being applied to real research Sample transcripts highlighting coding techniques Links to CAQDAS sites to introduce relevant software Practical student exercises Links to video and digital content This international bestseller is an extremely usable, robust manual and is a must-have resource for qualitative researchers at all levels. Click here for a listing of Johnny Saldaña′s upcoming workshops.

Call Number: H62 .S343 2016

ISBN: 9781473902480

Publication Date: 2015-12-25

Qualitative Data Analysis

by

Matthew B. Miles; A. Michael Huberman; Johnny Saldaña

The Third Edition of Miles & Huberman's classic research methods text is updated and streamlined by Johnny Saldaña, author of The Coding Manual for Qualitative Researchers. Several of the data display strategies from previous editions are now presented in re-envisioned and reorganized formats to enhance reader accessibility and comprehension. The Third Edition's presentation of the fundamentals of research design and data management is followed by five distinct methods of analysis: exploring, describing, ordering, explaining, and predicting. Miles and Huberman's original research studies are profiled and accompanied with new examples from Saldaña's recent qualitative work. The book's most celebrated chapter, "Drawing and Verifying Conclusions," is retained and revised, and the chapter on report writing has been greatly expanded, and is now called "Writing About Qualitative Research." Comprehensive and authoritative, Qualitative Data Analysis has been elegantly revised for a new generation of qualitative researchers.

Call Number: H62 .M437 2014

ISBN: 9781452257877

Publication Date: 2013-04-18
Coding and Analysis of Findings: Additional Video Resources:
Readings on Coding and Memoing:
Readings on Building a Codebook: