Skip to Main Content
It looks like you're using Internet Explorer 11 or older. This website works best with modern browsers such as the latest versions of Chrome, Firefox, Safari, and Edge. If you continue with this browser, you may see unexpected results.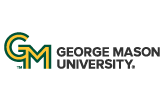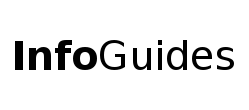 | University Libraries
Methods of Collecting Qualitative Data
Transcription
Computer Transcription
Computers are getting much better at transcribing human speech, but are still not perfect.
Computers do better with slow, enunciated speech without an accent.

If you have an accent but your participants do not, you might see try playing the original audio and see how it works.
If you do not have an accent, it may be easiest to listen to the audio on headphones and speak it aloud to the transcription app, which also lets you add punctuation and speaker names and modify your voice to improve accuracy.

All automated transcription requires involves having data on the internet. If your audio has any personal or sensitive information, you have to be especially careful using these tools.

The paid NVivo Transcription service advertises HIPPA compliance.
If you re-speak the audio, you may be able to avoid personal information by substituting it with aliases or other keywords.
You may be able to use automated transcription for parts of the audio and hand type other parts.
Paid Transcription Options
Free Automated Transcription Options
Data Privacy and Security
You will have to obtain IRB approval before collecting data from participants for research. You will have to describe how you will maintain data privacy and confidentiality and what kinds of data you will collect.
It is always important to treat data from participants with care, such that it stays private and confidential. However, there is some data that requires additional steps to protect, and may mean you cannot use some methods of data collection or storage. Consider whether you have
Personally Identifiable Information (PII) - A person's name, identifier, or enough specific information that someone could figure out who they are.
Sensitive Information - Health, legal, or educational data that is protected by law or that could potentially cause harm to a person's reputation or personal safety were it to be revealed.