Skip to Main Content
It looks like you're using Internet Explorer 11 or older. This website works best with modern browsers such as the latest versions of Chrome, Firefox, Safari, and Edge. If you continue with this browser, you may see unexpected results.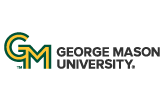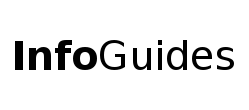 | University Libraries
Need More Help?
Who do I contact for help with Course Reserves (Leganto) ?
For questions and assistance regarding the Course Reserves- Leganto system, please email ereserve@gmu.edu.
Further Contacts can be found on our FAQ page
For more information on Course Reserves, visit their page HERE!
What is Leganto?
George Mason University Libraries has adopted the ExLibris tool Leganto to provide a more seamless Course Reserves and Course Readings function with Blackboard, to better support our Faculty and Students in their teaching and learning, and to advance the broader strategic goals of George Mason University.
The tool, labeled Course Reserves (Leganto) in Blackboard, allows you to build lists of content including both our own content as well as from other sources like Youtube and other popular platforms. These lists can be saved, re-used, altered, edited, and shared to reduce the time and trouble often associated with readings and Course Reserves.
Course Reserves - Leganto
Course Reserves (Leganto) aids Instructors and others to to more easily incorporate University Library resources into their Blackboard course spaces. Instructors and those with appropriate Blackboard privileges (TAs, GRA/GPAs, Subject Librarians and others) within a course can use this tool to build lists that incorporate materials discoverable in our main search as well as materials from other publicly accessible platforms, and more.
Content accessible from the University Libraries can be directly linked, with a reduced need for authentication

Lists and Collections may be saved, reused, and shared to reduce course preparation

Lists can be added to the Blackboard Course navigation menu for student ease in locating and engaging with the desired content
Video Tutorials
The Fine Librarians and Staff at George Mason University Libraries have created a number of video tutorials to better serve our Faculty and those who support them in the efforts of best making use of Course Reserves (Leganto). They can be found at the Libraries' Youtube Page linked HERE.