Skip to Main Content
It looks like you're using Internet Explorer 11 or older. This website works best with modern browsers such as the latest versions of Chrome, Firefox, Safari, and Edge. If you continue with this browser, you may see unexpected results.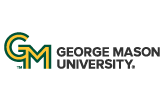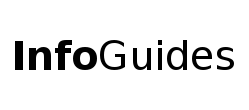 | University Libraries
Race & Racism in Virginia
Good Wives, Nasty Wenches, and Anxious Patriarchs

by

Kathleen M. Brown

Kathleen Brown examines the origins of racism and slavery in British North America from the perspective of gender.

Gabriel's Rebellion

by

Douglas R. Egerton

Gabriel's Rebellion tells the dramatic story of what was perhaps the most extensive slave conspiracy in the history of the American South.

Israel on the Appomattox

by

Melvin Patrick Ely

Israel on the Appomattox tells the story of liberated Blacks and the community they formed, called Israel Hill, in Prince Edward County, Virginia.

Murder in Virginia

by

Suzanne Lebsock

It's 1895 in Virginia, and a white woman lies in her farmyard, murdered with an ax. Suspicion soon falls on a young Black sawmill hand, who tries to flee the county.

Notorious in the Neighborhood

by

Joshua D. Rothman

Joshua Rothman examines the full spectrum of interracial sexual relationships under slavery--from Thomas Jefferson, Sally Hemings, and the intertwined interracial families of Monticello and Charlottesville to commercial sex in Richmond, the routinized sexual exploitation of enslaved women, and adultery across the color line.

The Internal Enemy

by

Alan Taylor

Frederick Douglass recalled that slaves living along Chesapeake Bay longingly viewed sailing ships as "freedom's swift-winged angels." In 1813 those angels appeared in the bay as British warships coming to punish the Americans for declaring war on the empire.