Skip to Main Content
It looks like you're using Internet Explorer 11 or older. This website works best with modern browsers such as the latest versions of Chrome, Firefox, Safari, and Edge. If you continue with this browser, you may see unexpected results.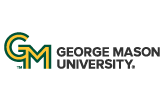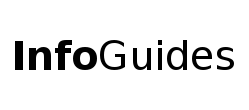 | University Libraries
Emancipation & Reconstruction
Race and Reunion

by

David W. Blight

Race and Reunion is a history of how the unity of white America was purchased through the increasing segregation of Black and white memory of the Civil War.

Freedwomen and the Freedmen's Bureau

by

Mary Farmer-Kaiser

By failing to recognize freedwomen as active agents of change and overlooking the gendered assumptions at work in Bureau efforts, scholars have ultimately failed to understand fully the Bureau's relationships with freedwomen, freedmen, and Black communities in this pivotal era of American history.

Reconstruction

by

Eric Foner

Reconstruction chronicles the way in which Americans--Black and white--responded to the unprecedented changes unleashed by the war and the end of slavery.

A Nation under Our Feet

by

Steven Hahn

This is the epic story of how African-Americans, in the six decades following slavery, transformed themselves into a political people--an embryonic Black nation.

Labor of Love, Labor of Sorrow

by

Jacqueline Jones

Jacqueline Jones offers a powerful account of the changing role of Black women, lending a voice to an unsung struggle from the depths of slavery to the ongoing fight for civil rights.

Ku-Klux

by

Elaine Frantz Parsons

The first comprehensive examination of the nineteenth-century Ku Klux Klan since the 1970s, Ku-Klux pinpoints the group's rise with startling acuity.

Terror in the Heart of Freedom

by

Hannah Rosen

The meaning of race in the antebellum southern United States was anchored in the racial exclusivity of slavery (coded as Black) and full citizenship (coded as white as well as male).