Skip to Main Content
It looks like you're using Internet Explorer 11 or older. This website works best with modern browsers such as the latest versions of Chrome, Firefox, Safari, and Edge. If you continue with this browser, you may see unexpected results.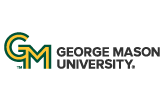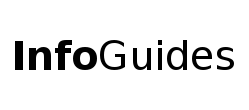 | University Libraries
Slavery & the Atlantic World
The Half Has Never Been Told

by

Edward E. Baptist

A groundbreaking history demonstrating that America's economic supremacy was built on the backs of slaves.

Many Thousands Gone

by

Ira Berlin

Many Thousands Gone traces the evolution of Black society from the first arrivals in the early seventeenth century through the Revolution.

The Price for Their Pound of Flesh

by

Daina Ramey Berry

Groundbreaking look at slaves as commodities through every phase of life, from birth to death and beyond, in early America.

Carry Me Back

by

Steven Deyle

Originating with the birth of the nation itself, in many respects, the story of the domestic slave trade is also the story of the early United States.

Never Caught

by

Erica Armstrong Dunbar

A startling and eye-opening look into America's First Family, Never Caught is the powerful story about a daring woman of "extraordinary grit".

Soul by Soul

by

Walter Johnson

Taking us inside the New Orleans slave market, the largest in the nation, where 100,000 men, women, and children were packaged, priced, and sold, Walter Johnson transforms the statistics of this chilling trade into the human drama of traders, buyers, and slaves, negotiating sales that would alter the life of each.

They Were Her Property

by

Stephanie E. Jones-Rogers

Stephanie E. Jones-Rogers draws on a variety of sources to show that slave-owning women were sophisticated economic actors who directly engaged in and benefited from the South's slave market.

Joining Places

by

Anthony E. Kaye

ISBN: 9780807861790

In this new interpretation of antebellum slavery, Anthony Kaye offers a vivid portrait of slaves transforming adjoining plantations into slave neighborhoods.

Laboring Women

by

Jennifer L. Morgan

When Black women were brought from Africa to the New World as slave laborers, their value was determined by their ability to work as well as their potential to bear children, who by law would become the enslaved property of the mother's master.

Scraping By

by

Seth Rockman

Seth Rockman considers the diverse workforce of post-Revolutionary Baltimore, exploring how race, sex, nativity, and legal status determined the economic opportunities and vulnerabilities of working families in the early republic.

Slave Country

by

Adam Rothman

Adam Rothman explores how slavery flourished in a new nation dedicated to the principle of equality among free men, and reveals the enormous consequences of U.S. expansion into the region that became the Deep South.

Saltwater Slavery

by

Stephanie E. Smallwood

Stephanie E. Smallwood offers a penetrating look at the process of enslavement from its African origins through the Middle Passage and into the American slave market.