Skip to Main Content
It looks like you're using Internet Explorer 11 or older. This website works best with modern browsers such as the latest versions of Chrome, Firefox, Safari, and Edge. If you continue with this browser, you may see unexpected results.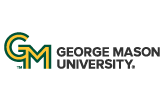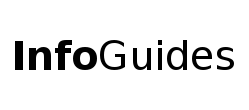 | University Libraries
The Long Civil Rights Movement
Gender and Jim Crow

by

Glenda Elizabeth Gilmore

Glenda Gilmore explores the pivotal and interconnected roles played by gender and race in North Carolina politics from the period immediately preceding the disfranchisement of Black men in 1900 to the time Black and white women gained the vote in 1920.

Righteous Discontent

by

Evelyn Brooks Higginbotham

Evelyn Brooks Higginbotham gives us our first full account of the crucial role of Black women in making the church a powerful institution for social and political change in the Black community.

At the Dark End of the Street

by

Danielle L. McGuire

Danielle L. McGuire gives us the never-before-told history of how the civil rights movement began; how it was in part started in protest against the ritualistic rape of Black women by white men who used economic intimidation, sexual violence, and terror to derail the freedom movement; and how those forces persisted unpunished throughout the Jim Crow era when white men assaulted Black women to enforce rules of racial and economic hierarchy.

I've Got the Light of Freedom

by

Charles M. Payne

This momentous work offers a groundbreaking history of the early civil rights movement in the South with new material that situates the book in the context of subsequent movement literature.

The Color of Law

by

Richard Rothstein

Exploding the myth of de facto segregation arising from private prejudice or the unintended consequences of economic forces, Richard Rothstein describes how the American government systematically imposed residential segregation.

The Revolution Has Come

by

Robyn C. Spencer

Robyn C. Spencer traces the Black Panther Party's organizational evolution in Oakland, California, where hundreds of young people came to political awareness and journeyed to adulthood as members.

The Origins of the Urban Crisis

by

Thomas J. Sugrue

In this reappraisal of America's racial and economic inequalities, Thomas Sugrue asks why Detroit and other industrial cities have become the sites of persistent racialized poverty.

The Warmth of Other Suns

by

Isabel Wilkerson

Isabel Wilkerson chronicles one of the great untold stories of American history: the decades-long migration of Black citizens who fled the South for northern and western cities, in search of a better life.

Lynching and Spectacle

by

Amy Louise Wood

Amy Wood explains what it meant for white Americans to perform and witness these sadistic spectacles and how lynching played a role in establishing and affirming white supremacy.