Skip to Main Content
It looks like you're using Internet Explorer 11 or older. This website works best with modern browsers such as the latest versions of Chrome, Firefox, Safari, and Edge. If you continue with this browser, you may see unexpected results.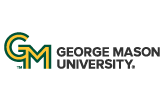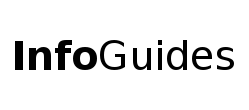 | University Libraries
Public History
From Storefront to Monument

by

Andrea Burns

This book tells the story of four museums: the DuSable Museum of African American History in Chicago (founded in 1961); the International Afro-American Museum in Detroit (1965); the Anacostia Neighborhood Museum in Washington, D.C. (1967); and the African American Museum of Philadelphia (1976).

Dixie's Daughters

by

Karen L. Cox

Karen Cox traces the history of the United Daughters of the Confederacy, an organization founded in 1894 to vindicate the Confederate generation and honor the Lost Cause.

Slavery and Public History

by

James Oliver Horton (Editor); Lois E. Horton (Editor)

This collection explores current controversies and offers a bracing analysis of how people remember their past and how the lessons they draw influence American politics and culture today.

A Misplaced Massacre

by

Ari Kelman

Ari Kelman unearths the stories of those who lived through the Sand Creek Massacre, as well as those who grappled with its troubling legacy, to reveal how the intertwined histories of the conquest and colonization of the American West and the U.S. Civil War left enduring national scars.

Preserving Memory

by

Edward T. Linenthal

This lively, honest, behind-the-scenes account details the emotionally complex fifteen-year struggle surrounding the birth of the United States Holocaust Memorial Museum.

Decolonizing Museums

by

Amy Lonetree

Amy Lonetree investigates how museums can honor an Indigenous worldview and way of knowing, challenge stereotypical representations, and speak the hard truths of colonization within exhibition spaces to address the persistent legacies of historical unresolved grief in Native communities.

The House on Diamond Hill

by

Tiya Miles

In this first full-length study to reconstruct the history of the plantation, Tiya Miles tells the story of Diamond Hill's founding, its flourishing, its takeover by white land-lottery winners on the eve of the Cherokee Removal, its decay, and ultimately its renovation in the 1950s.

Standing Soldiers, Kneeling Slaves

by

Kirk Savage

A history of U.S. Civil War monuments that shows how they distort history and perpetuate white supremacy.

Silencing the Past

by

Michel-Rolph Trouillot

Placing the West's failure to acknowledge the most successful slave revolt in history alongside denials of the Holocaust and the debates over the Alamo and Christopher Columbus, Michel-Rolph Trouillot offers a stunning meditation on how power operates in the making and recording of history.