Skip to Main Content
It looks like you're using Internet Explorer 11 or older. This website works best with modern browsers such as the latest versions of Chrome, Firefox, Safari, and Edge. If you continue with this browser, you may see unexpected results.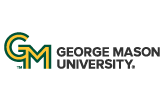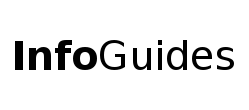 | University Libraries
Schedule an Appointment with Kathy Butler
For individual or small group research help, schedule a consultation with your librarian. Email Kathy Butler
Digital Scholarship Center (DiSC)
Located in 2700 Fenwick Library, the Digital Scholarship Center (DiSC), supports research in the areas of:
creating, finding, and using data; geographic information systems (GIS); research data management, curation, and archiving; digital scholarship in the humanities, social sciences, and sciences; and digital project planning and management.
Lab Hours


Supported and installed software includes: SPSS, Stata, SAS, R/R-Studio, ArcGIS, QGIS, NVivo, Tableau, digital humanities tools, and more.

Research Consultations available by appointment.

Questions?
For more information, check out dsc.gmu.edu
or contact us at
datahelp@gmu.edu
Academic Support at Mason
George Mason University provides a number of academic support services free of charge.