Skip to Main Content
It looks like you're using Internet Explorer 11 or older. This website works best with modern browsers such as the latest versions of Chrome, Firefox, Safari, and Edge. If you continue with this browser, you may see unexpected results.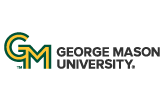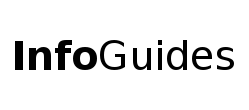 | University Libraries
Digital Scholarship Center
Begin Your Research
Use this guide to identify data sources to use for data analysis projects in which you need to analyze some data with software such as Excel, SPSS, or Stata. In these cases, you typically need to use microdata, which is data on "the characteristics of units of a population such as individuals, households, or establishments, collected by a census, survey, or experiment" (OECD).
Pages in this guide:
Get Important Tips & Tools - When you download data, you may need to unizip or uncompress files, register for an account, and/or convert file formats to use the data in your software (e.g., SPSS, Stata). Learn why and how to.
Cite Data - Learn best practices and see examples for various styles (APA, MLA, Chicago).
Need ideas?
Need ideas for your analysis? Search ICPSR's Bibliography of Data-related Publications. This resource indexes research articles that have used ICPSR data sets in their analysis. If you find an article of interest, you can try to replicate the results.
Note: once you locate an article, you will need to search the library to check if it subscribes and to get to the full-text.
Datasets used in the articles are available through ICPSR.
The Data Game

by

Jennifer Imazeki; Mark H. Maier

This book introduces students to the collection, uses, and interpretation of statistical data in the social sciences. It would suit all social science introductory statistics and research methods courses. Separate chapters are devoted to data in the fields of demography, housing, health, education, crime, the economy, wealth, income, poverty, labor, business statistics, and public opinion polling, with a concluding chapter devoted to the common problem of ambiguity. Each chapter includes multiple case studies illustrating the controversies, overview of data sources including web sites, chapter summary and a set of case study questions designed to stimulate further thought.

Call Number: HA29 .M236 2013 [Arlington Stacks]

ISBN: 9780765629807

Publication Date: 2014-09-18