Skip to Main Content
It looks like you're using Internet Explorer 11 or older. This website works best with modern browsers such as the latest versions of Chrome, Firefox, Safari, and Edge. If you continue with this browser, you may see unexpected results.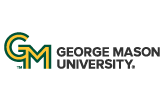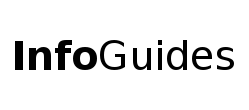 | University Libraries
Frequently Used Data Sources & Searches
Start with these popular sources to look for data or statistics on a variety of topics. Many will report statistics in tables or charts that can be copied and used in a paper and include data in formats that can be downloaded for analysis. See the companion find data guide, if you need access to other datasets or need datasets for practice. The Databases A-Z: Data & Polls list has an even longer list of data sources.
UNdata

International statistics from United Nations statistical resources.

World Bank Open Data

International statistics and data ranging from easy-to-use to research data sets.
The search engines, indexes, and archives listed below search across a wide-range of data sources. The searches are open-access, but note that some of them may link to some items that are behind a paywall.
Data.gov

Home of the U.S. Government's open data, providing access to over 85,000 datasets. Major topic areas include Agriculture, Consumer, Education, Energy, Finance, Geospatial, Global Development, Health, Jobs & Skills, Public Safety, Science & Research, Weather and more. Some resources allow for online analysis and visualization.

Google Dataset Search

Dataset Search enables users to find datasets through a simple keyword search. The tool surfaces information about datasets useful for data analysis hosted in thousands of research repositories across the Web. View a tutorial on this database

here

.

Data Citation Index

Supports data discovery through collection of datasets across subjects and regions, gathered from selected repositories throughout the world. Standardization facilitates citation analysis and tracking emerging resources. Covers the social sciences, physical sciences, life sciences, and arts and humanities, 1900-present. Part of Web of Science.

View a tutorial on this database

here.
Cross-National Time-Series Data Archive

Offers a listing of international and national country-data facts. Contains statistical information on a range of countries from 1815 to the present. Categories include demographic, social, political, and economic topics.

Historical Statistics of the United States Millennial Edition Online

Standard source for quantitative facts of American history. Expanded and revised to include over 37,000 data series from over 1,000 sources. Includes sections on Population, Work and Welfare, Economic Structure and Performance, Economic Sectors, and Governance and International Relations. Tables may be downloaded into Excel. Users may create custom tables as well.

International Historical Statistics

Collection of international statistical data on the Americas, Europe, Africa, Asia and Oceania, covering a wide range of socio-economic topics from 1750 to 2010. Users can conduct statistical analysis across both time and geopolitical boundaries. Data tables can be downloaded as PDFs and/or Excel files.
Related Research Guides
The library has compiled numerous guides on looking for data, and many are linked to on the Statistics by Topic or Type page. Below is a selection of guides which focus on using specialized data techniques.