Skip to main content
It looks like you're using Internet Explorer 11 or older. This website works best with modern browsers such as the latest versions of Chrome, Firefox, Safari, and Edge. If you continue with this browser, you may see unexpected results.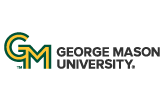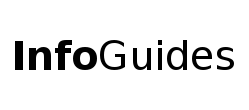 | University Libraries
ICPSR is the Inter-university Consortium for Political and Social Research and is the world's largest social science data archive. It maintains a data archive of more than 500,000 files of research in the social sciences and is an international consortium of over 700 academic institutions and research organizations. George Mason University has an institutional membership to ICPSR.
Getting Started
If you are using ICPSR for the first time
create an account from a campus computer or
ICPSR will recognize you as a George Mason affiliate and you will then have the ability to create your own MyData account.
You will be asked to login with your ICPSR account at the when you are ready to download a dataset.
You can search for datasets without logging in. Even if you are accessing the ICPSR site from on campus, or have logged in through the library website, you will still be asked to login to ICPSR using your personal account. A nice feature of the account is that it keeps track of past datasets you've downloaded. You need to agree to ICPSR's terms of use before you can download a dataset.
Much of the content in this guide refers to the ICPSR Help pages.
Getting Help
Need help finding and using data from ICPSR? Help is available.
Contact Wendy Mann, Director, Digital Scholarship Center
Email: wmann@gmu.edu | Phone: (703) 993-5272