Skip to Main Content
It looks like you're using Internet Explorer 11 or older. This website works best with modern browsers such as the latest versions of Chrome, Firefox, Safari, and Edge. If you continue with this browser, you may see unexpected results.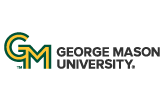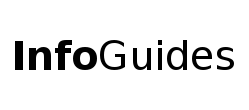 | University Libraries
Begin your research
Welcome to the EDUC 301: Educating Diverse and Exceptional Learners Infoguide
Use this guide to locate sources to use for your course assignments.​
EDUC 301 Assignments
Be a Teacher Presentation: You want to be a teacher…here's your chance! You will also practice collaboration skills by working with a peer to create and deliver a 15-20 minute presentation to our class on a topic about one of the approved topics related to teaching and learning with diverse students. This presentation will include involving your class peers in a brief, meaningful activity. There will be 10 minutes for Q & A following each presentation. Topic approval and sign-up required. (50 points). (List of potential topics, specific directions, and rubric on Blackboard).
Teacher Journal Article Response: Read three current (published within the pass ten years) professional, peer-reviewed practitioner journal articles on topics related to effectively teaching diverse learners in inclusive classrooms. Article choices will be organized into 3 separate folders: Teaching Learners with Special Needs, Teaching English Learners, and Creating Culturally Responsive Teaching and Learning Environments. You will select one article from each designated folder at three points during the semester. On a graphic organizer template, you will provide the following information for each article: 3 key concepts, 1 analytical paragraph showing connections and applications, 1 quote from each source worthy of class discussion, and 3 questions to spark discussion. Provide proper citation in APA-6 style for each article. You will need to annotate the article as you read to note connections, critiques, and/or questions/wonderings that you have in order to be prepared to share your thinking around your chosen article in group discussions. Please bring the annotated article in print or electronic form to class.
More Education Infoguides