Skip to Main Content
It looks like you're using Internet Explorer 11 or older. This website works best with modern browsers such as the latest versions of Chrome, Firefox, Safari, and Edge. If you continue with this browser, you may see unexpected results.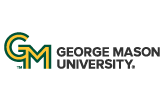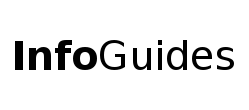 | University Libraries
ArcGIS is the leading Geospatial analysis software. There are also free and open source GIS tools such as QGIS.
Mason has a site license for ArcGIS, which means it is available in most computer labs on campus. Students may also be able to get a copy (see more information). There is also a web-based version called ArcGIS Online.
See the Geospatial Data & GIS Infoguide (from which the below boxes are duplicated) for more information on finding and preparing geospatial data and other software you can use.
Access to ArcGIS
GMU has a site license for ESRI ArcGIS software, a powerful mapping software that enables analyzing and visualizing geospatial data. Mason owned computers on campus can have ArcGIS desktop software installed. Mason students can get a student copy of ArcGIS on their own computers. See the various ways to access the software below:
Access the software:
Access the software:
Access the software:
Resources for Learning GIS
Geographic Information Systems (GIS) offer a dynamic digital environment (2 to 3 dimension) for visualizing and analyzing data associated with geospatial. Do you want to learn about GIS & geospatial data? In addition to scheduled library GIS workshops, we provide one-on-one consultations as well as GIS instructions to support for faculty and departments who want to bring GIS to their classes. Please contact Joy Suh, Geospatial Resources Librarian if you need help with GIS.
Use the resources below to learn more about GIS.