Skip to Main Content
It looks like you're using Internet Explorer 11 or older. This website works best with modern browsers such as the latest versions of Chrome, Firefox, Safari, and Edge. If you continue with this browser, you may see unexpected results.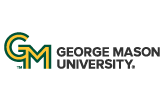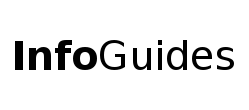 | University Libraries
GIS Data Collection at Mason
Geospatial data is usually information identifying an object on the earth that can be represented in a form of geographic coordinates. The data is often included as an attribute data (as locational information) found in a dataset so that the data can be imported or used in GIS tools.
Use the following steps to find geospatial data for the Libraries' collection:
GIS Data on the Web
Virginia:
VGIN: Download VA Base Mapping materials from VA State GIS Clearing House (VA LiDAR, Road Centerlines, Address points, etc.).
United States:
Global:
Natural Earth: Free Vector and Raster Data for the World at 1:10m, 1:50m, and 1:110m scales
Diva-GIS; Administrative and other infrastructure boundaries such as transportation for countries in the World
GADM: Countries administrative boundaries and other spatial data to download.
Geoportal Sites around the World: A list of Major Geoportal sites around the world.
Geolode: A catalog for open source geodata websites around the world.