Skip to Main Content
It looks like you're using Internet Explorer 11 or older. This website works best with modern browsers such as the latest versions of Chrome, Firefox, Safari, and Edge. If you continue with this browser, you may see unexpected results.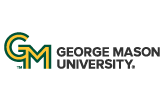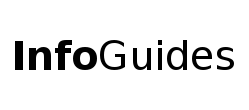 | University Libraries
Text Editors v. Integrated Development Environments (IDEs)
While Python code can be run from directly from the Python shell, the command line (Windows), or terminal (OS X), this is impractical for data scientists. In order to properly manage their projects, researchers using Python will not only need to be able to save their Python code, but will often be tasked with coding programs sometimes hundreds of lines (or more) long. Text editors and integrated development environments (IDEs) offer programmers a way to write, save, edit, and execute their programs long term.
Text Editors v. IDEs: What's the Difference?
Text Editors:
Programs that allow users to write and save code in a variety of languages.
Many text editors are open source (free), and provide advanced features like syntax highlighting, auto-completion, and the like.
By default, however, text editors do not allow you to run your code.
You will have to use an external compiler in order to run the code.
Fortunately, though, many of the more popular text editors will allow you to run your code by installing add-ons.
IDEs:
Similar to text editors in the sense that they are also programs that allow you to write and save your code.
The big difference is that IDEs will compile your code directly within the program without installing any additional add-ons.
In other words, IDEs will allow you to immediately run and/or debug your programs from within the application itself.
You do not need to launch an external compiler, such as the command line or terminal, to execute code in your IDE.
This can make your workflow easier by limiting the number of windows and programs you need to navigate on your computer.
While there are open source IDEs, some of the best IDEs require a paid license.
Popular Python Text Editors
Atom
Website: atom.io
Free text editor developed by GitHub.
Crossplatform support for Windows, OS X, and Linux.
Robust community of developers and supporters constantly adding new features and packages.
Can compile and debug your code with add-on plugins.
Lightweight, sleek, and modern design that supports a litany of themes.
Extremely popular.
Sublime Text
Website: sublimetext.com
Freemium text editor (free trial, then $80 license; however, the trial period itself technically never ends).
Crossplatform support for Windows, OS X, and Linux.
Can compile and debug your code with add-on plugins.
Very modern and aesthetically tasteful design.
Less add-on packages than Atom.
Popular with some Python programmers.
Microsoft Visual Studio Code (VS Code)
Website: code.visualstudio.com
Free text editor developed by Microsoft.
Crossplatform support for Windows, OS X, and Linux.
Tons of plugins, packages, and add-ons available through a built-in app store.
Can compile and debug your code with add-on plugins.
Clean, modern dark theme.
Growing in popularity.
Popular Python IDEs
IDLE
Website: docs.python.org/3/library/idle.html
Free IDE developed by the creators of Python.
Comes bundled with the default Python installation.
Basic, less modern user interface.
Built specifically for Python by Python, so a very reliable program.
Extensions are available through the IdleX framework, although there are compatibility issues with Python versions.
PyCharm
Website: jetbrains.com/pycharm
Premium IDE developed by Jetbrains ($200 license).
Students can get a full-feature copy of PyCharm (and all Jetbrains products) for FREE: click here for more.
Very feature rich, offering robust native support for Python.
Good support for data scientists and data science packages.
Very modern and chic design.
Sypder
Website: spyder-ide.org
Free Python IDE designed specifically for data science.
Multi-pane layout similar to R Studio.
Has a built in data explorer and variable viewer, an especially useful tool for social science researchers and data scientists.
Comes bundled with the Anaconda data science platform.
Visually outdated, however, extremely reliable and stable.
Minimal third-party plugins.