Skip to Main Content
It looks like you're using Internet Explorer 11 or older. This website works best with modern browsers such as the latest versions of Chrome, Firefox, Safari, and Edge. If you continue with this browser, you may see unexpected results.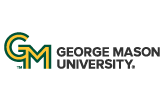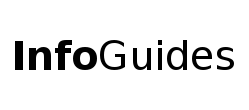 | University Libraries
Newspapers
Newspaper Source Plus

Provides full-text access to national and international newspapers, including The New York Times, The Washington Post, and The Times (London), as well as selective full-text for various U.S regional newspapers. In addition, it offers full-text television and radio news transcripts from ABC News, CBS News, CNN, CNN International, FOX News, and National Public Radio. View a tutorial on this database

here.

ProQuest Research Library

Provides access to more than 4,000 titles from general reference databases, including a diversified mix of scholarly journals, trade publications, and magazines covering over 150 academic disciplines. View a tutorial on this database

here.

Nexis Uni

Provides access to a wide range of news (includes New York Times, Washington Post, LA Times), business (company news, industry forecasts), government (legislative news, tax information), legal (news, case law) and reference information. Formerly LexisNexis Academic. View a tutorial on this database

here.
Other News Media
Vanderbilt Television News Archive

Searchable archive of abstracts of news broadcasts from ABC, CBS, NBC: 1968-present; CNN: 1995-present, selected content from PBS & FOX. View Digitized news broadcasts from CNN with RealOne media player. Note: The Archive offers DVDs that are duplications of entire broadcasts as well as compilations of individual news stories specified by the individual borrower. Borrowers pay fees for the items loaned to cover the costs of providing this service.