Skip to Main Content
It looks like you're using Internet Explorer 11 or older. This website works best with modern browsers such as the latest versions of Chrome, Firefox, Safari, and Edge. If you continue with this browser, you may see unexpected results.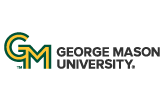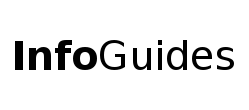 | University Libraries
Key Databases
ProQuest Statistical Insight

Find all statistics issued by the US government since 1973; 1000 of the best statistical publications of private and state government sources and approximately 2000 titles from international agencies. Includes Statistical Abstract of the U.S., and Statistical Abstracts of the World. View a tutorial on this database

here.

Data Planet

Provides access to statistical data produced by U.S. Federal agencies, States, private organizations, and major intergovernmental organizations. Charts, maps, views, rankings, time series and tables are available for use in the Data-Planet repository. Data-Offers capabilities to compare & contrast multiple data series, perform statistical calculations on the data, and customize output views.
Get Help with Data
Data Services

Located in 2700 Fenwick Library (Fairfax Campus), the George Mason University Libraries Digital Scholarship Center (DiSC). Data Services offers support such as workshops on tools such as SPSS, a computer lab, and consultations with Libraries staff who specialize in finding and using data.