Skip to Main Content
It looks like you're using Internet Explorer 11 or older. This website works best with modern browsers such as the latest versions of Chrome, Firefox, Safari, and Edge. If you continue with this browser, you may see unexpected results.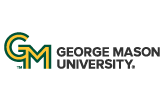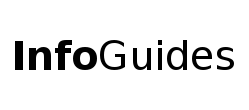 | University Libraries
Find Books at Mason
Search Mason Catalog
Still can't find the item? Use Interlibrary Loan (ILL) to request books, media and articles from other libraries when they are not available at Mason or the WRLC. Start your research early if you want to take advantage of this wonderful service as it can take up to 2 weeks.
Specialized Encyclopedias
International Encyclopedia of Organizational Communication

Includes entries in items ranging from traditional work on topics such as leader-follower communication, negotiation, and organizational culture, to more contemporary research examining the appropriation of communication technologies, inter-organizational networks, and hidden forms of work and organization.
Call Numbers for Communication Books
Print resources for communication are are located primarily in the Fenwick Library.
Here are some call numbers for dance topics:​
P87 - 96 Communication. Mass media
P302 - 302.87 Discourse analysis
PN1990 - 1992.92 Broadcasting
PN4001 - 4355 Oratory. Elocution, etc.
PN4699 - 5650 Journalism. The periodical press, etc.
HD58.7 - 58.95 Organizational behavior, change and effectiveness. Corporate culture
HD59 - 59.6 Public relations. Industrial publicity
Books on communication in specific areas such as health or business may also be located within those subject area call numbers.