Skip to main content
It looks like you're using Internet Explorer 11 or older. This website works best with modern browsers such as the latest versions of Chrome, Firefox, Safari, and Edge. If you continue with this browser, you may see unexpected results.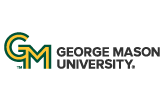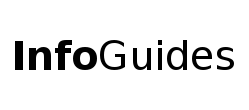 | University Libraries
Find DIGITIZED Scripts
You can find thousands of digital scripts through the Mason Search bar on the main page, if you search for the title of the script or the playwright and then filter by "Available Online" and by "Resource Type: Book."
TIPS
Put quotations marks around the title to ensure that it searches for the complete title (ex. "We're Gonna Die").
If you are getting irrelevant results, (ex. articles about housing when you search "Rent"), filter by Subject.
We also have many databases that contain digitized scripts, including those focused on BIPOC and female playwrights.
Find ACTING EDITIONS
George Mason has a collection of Acting Editions of scripts. To find these editions, go to the Advanced Search and enter "Acting Editions" into the Subject search. This will give you a comprehensive list of all the acting editions in our collection.
Find PRINTED Scripts
Within the Library of Congress Classification System, plays are mixed in with all of literature. Literature is divided first into countries, where you will find play collections, and then by individual authors by era of time. If you know the author's country and era, their plays will be easier to find on the shelves. The plays are located in the compact shelving on the 4th Floor.
To find specific scripts, search Mason Library's collection by title, author, keyword, or subject heading.
Literature (General). Drama: PN1600-3307

The Monologue: PN1530
The Dialogue: PN1551
Dramatic representation. The Theater: PN2000-3307

By time period: PN2131-2193

Collections of General Literature. Drama: PN6110.5-6120

Greek Literature: PA3050-4505
French Literature:

PQ500-2726

Drama Collections: PQ1211-1241
Authors: PQ1411-2726

Italian Literature:

PQ4133-4926

Drama Collections: PQ4227-4245
Authors: PQ4265-4926

Spanish Literature:

PQ6098.7-6726

Drama Collections: PQ6217-6241
Authors: PQ6271-6726

English Literature: PR

621-

6126

Drama Collections: PR1241-1273
Authors: PR1490-6126

American Literature:

PS330-3626

Drama Collections: PS623-635
Authors: PS700-3626

German Literature: PT

605-2728

Drama Collections: PT1251-1299
Authors: PT1501-2728