Skip to Main Content
It looks like you're using Internet Explorer 11 or older. This website works best with modern browsers such as the latest versions of Chrome, Firefox, Safari, and Edge. If you continue with this browser, you may see unexpected results.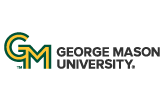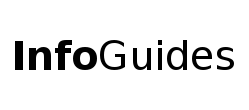 | University Libraries
Citations Made Easy with Zotero
Use Zotero to generate accurate citations and quick bibliographies. Get started with the printable guide, or try these video tutorials:
Do you need a specialized citation style beyond APA, Chicago, or MLA? Check out Zotero's Style Repository for specialized formats.
The Libraries provide workshops to get you started using Zotero. Check the workshop calendar for times and locations.
Not a fan of Zotero? Check out the Purdue Online Writing Lab for assistance with citing APA, MLA and Chicago.
Writing Image Captions (Chicago Style)
From the College Art Association:
Captions should be numbered consecutively. A full caption includes, whenever available and appropriate, information in the following order:
Figure number with no period

Artist

Title (in italics)

Date

Medium on support

Dimensions in inches (h x w x d) followed by dimensions in centimeters (1 inch = 2.54 cm)

Name of collection

City of collection

Other collection information, such as "gift of ...," accession number, etc.

Copyright or credit-line information regarding both the photograph and the artwork (in parentheses)
Sample caption:
17 Sandro Botticelli, Primavera, ca. 1482, tempera on panel, 6 ft. 8 in. x 10 ft. 4 in. (2.03 x 3.15 m). Galleria degli Uffizi, Florence (artwork in the public domain; photograph provided by Scala/Art Resource, NY)
George Mason University Writing Center
The Writing Center offers free writing support to Mason students, faculty and staff. Accomplished graduate and undergraduate students provide face-to-face tutoring, online tutoring, and workshops. They work with writers through all stages of the writing process from brainstorming and organizing to revising and polishing. To meet with a Writing Center tutor please schedule an appointment.
In addition to in-person tutoring, the Writing Center offers 45-minute video tutoring sessions for online students and on-campus students. Appointments for a video tutoring session can be made via the appointment scheduler.
ESL students who would like additional assistance can apply for the Writing Center's Opt-In Program.