Skip to Main Content
It looks like you're using Internet Explorer 11 or older. This website works best with modern browsers such as the latest versions of Chrome, Firefox, Safari, and Edge. If you continue with this browser, you may see unexpected results.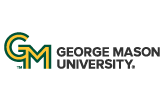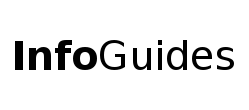 | University Libraries
Reference Sources
Reference sources can help you understand the basics of a topic or get factual details.
Bibliographies often provide an overview of a person/art, or specialized subject (like "Ancient Egyptian Art"), along with recommended core/major sources and readings. These are useful if you're writing a literature review and need to understand current issues or the "state" of research in an area of art history.
Indexes and iconographies are more specialized sources. These can be used to investigate the iconographic meaning of works.
Online Encyclopedias and Indexes
Oxford Art Online

Scholarly art encyclopedia. Includes over 200,000 reference articles on every aspect of the visual arts from prehistory to the present, with selected images, written by over 6,800 scholars. Serves as the access point for Grove Art Online, the Benezit Dictionary of Artists, and other Oxford art reference resources. View a tutorial on this database

here.

Oxford Bibliographies Online

Offers exclusive, authoritative research guides developed by scholars and librarians worldwide to address a variety of subjects, including African Studies, Anthropology, Atlantic History, Cinema and Media Studies, Classics, Criminology, Education, International Law, International Relations, Latin American Studies, Management, Music, Political Science, and Sociology. View a tutorial on this database

here.
Specialized Encyclopedias
These reference sets support specialized or advanced research on specific fields or subfields of art history. Most of these are available in print at Mason Libraries, which can make them difficult to view during COVID-19. If you want to use these or have questions, contact Stephanie Grimm, sgrimm4@gmu.edu for help!
Index of Medieval Art

The collections include images and descriptive data related to the iconography of works of art produced between early apostolic times and the sixteenth century. Although the Index of Medieval Art was formerly known as the Index of Christian Art, the collection now includes secular subjects as well as a growing number of subjects from medieval Jewish and Islamic culture. View a tutorial on this database

here.