Skip to Main Content
It looks like you're using Internet Explorer 11 or older. This website works best with modern browsers such as the latest versions of Chrome, Firefox, Safari, and Edge. If you continue with this browser, you may see unexpected results.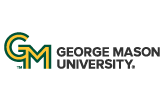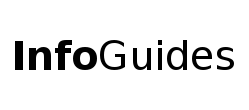 | University Libraries
Finding Books & Literature Abstracts
The gold standard of historical scholarship remains the monograph. Books about a single subject published by university presses are typically the culmination of years of scholarship on a topic. Use library catalogs to find these materials.
University Libraries Catalog: Search for books, journals, and media available through Mason Libraries.
WRLC Catalog: Search for books, journals, and media in our partner D.C.-area libraries (and request to borrow through our catalog)
WorldCat: Search for books in libraries across the world, then request to borrow them through Interlibrary Loan
Historical Abstracts

Provides English language abstracts of scholarly literature from 1955 to present (journal articles, articles in collections, dissertations, book reviews) on world history from 1450, excluding North America. Note: with full-text links to 420,000 journals on JSTOR.

View a tutorial on this database

here.
Finding Exhibition Catalogs or Artist Catalogs
When doing research in the arts, you may encounter and rely on the use of various kinds of catalogs. These publications serve different purposes, and can include:
Exhibition Catalogs: include images and essays from specific exhibitions. Exhibitions might focus on a particular topic/subject or artist, and these catalogs can help you to understand in what context artworks have been shown and discussed by curators and scholars.
Catalogues raisonnés: Catalogues raisonnés are the collected works of an individual artist or studio, and might be organized by medium (e.g. drawing, painting), subject/theme, or time period.
How do I find them at Mason?
On the library homepage, look for the the "Advanced Search" link under the central/main search box.
Click the "Mason Catalogs" button at the top.
On the first line, change "Any Field" to "Subject", and enter your artist's name.

For exhibition catalogs, add "exhibition catalogs" on the next line (ex.: ai weiwei "exhibition catalogs")
For general artist catalogs or catalogues raisonnés, add just "catalog" (ex. judy chicago catalogs)
Browse the shelves for art books
Do you prefer to browse the library's shelves to discover books? Find books in Mason Libraries by their call number, organized roughly in these categories. Look for the call number ranges starting with these letters:
I'm interested in...
BROWSE in the library:
Museums and museum studies
AM 111 - AM160: Museology

, museum methods

Art history, general fine arts, themes & topics
N

N8510 - N8553: Art studios, materials, etc.

Architecture
NA

NA190 - NA1555: History
NA4590 - NA5621: Religious architecture

Sculpture

NB

Drawing, graphic design, illustration
NC: Drawing, animation, graphic design, illustration, cartooning

Z 116-659: Book design & printing

Painting
ND: Painters and the history of painting
Printmaking
NE: Printmaking & engraving
Z116 - Z265: Printing technologies
Photography
TR 1 - TR 1050
Graphic Novels & Comic Books
PN 6700 - PN 6790