Skip to Main Content
It looks like you're using Internet Explorer 11 or older. This website works best with modern browsers such as the latest versions of Chrome, Firefox, Safari, and Edge. If you continue with this browser, you may see unexpected results.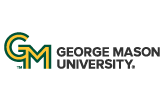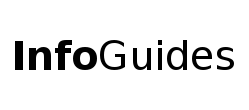 | University Libraries
Library Resources for Election Coverage
National Journal

This online resource provides analysis of elections and campaigns for the United States House of Representatives, the United States Senate, state governors, and the U.S. Presidency. Check the "race tracker" for the latest on any state or federal campaigns, or the "almanac" for information about key candidates and elected officials.

CQ Press Library

Check out "CQ Magazine" for current political journalism focused on Capitol Hill, or "CQ Researcher" for current affairs and policy issues briefs to begin your analysis of trending political controversies.
Open Resources for Election Coverage
Public Opinion Polling
Roper Center for Public Opinion Research

Access polls of public opinion regarding election candidates and exit polling data.

Gallup

Access Gallup for daily polls and statistics on a wide variety of social, economic, and political topics.

Pew Research Center

Survey data on topics including politics, media, religion and social trends.