Skip to Main Content
It looks like you're using Internet Explorer 11 or older. This website works best with modern browsers such as the latest versions of Chrome, Firefox, Safari, and Edge. If you continue with this browser, you may see unexpected results.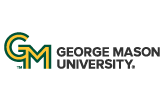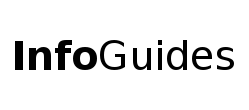 | University Libraries
GIS & Data Services
The Arlington Campus Library and the Data Services unit at Fenwick Library (Fairfax) provide access to GIS software and datasets in ArcView format. Check out the GIS InfoGuide.
For more information, please contact the GIS librarian Joy Suh at 703-993-2238 or hsuh1@gmu.edu
Transportation Statistics & Data
ProQuest Statistical Insight

Very easy to search. Search results screen has excellent limiter/narrowing options. Find all statistics issued by the US government since 1973; 1000 of the best statistical publications of private and state government sources and approximately 2000 titles from international agencies. Includes Statistical Abstract of the U.S., and Statistical Abstracts of the World.

Statista

Another user-friendly search interface. Integrates more than 80,000 diverse topics of data and facts from over 18,000 international sources. Includes statistics and studies gathered from market researchers, trade organizations, scientific publications, government sources and international organizations. Create graphs, reports and infographics. Data is easily exportable for analysis
US Demographic/Census data
Social Explorer

Access current and historical census data and demographic information. Create maps and reports to illustrate, analyze, and understand demography and social change.

View a tutorial on this database

here.

American Factfinder

Decennial Census data (1990, 2000, 2010), Economic Census (1997, 2002, 2007), Annual American Community Survey Data (2000-present) and more. Provides a tool to create tables, reports, and reference maps.

ProQuest Statistical Insight

Find all statistics issued by the US government since 1973; 1000 of the best statistical publications of private and state government sources and approximately 2000 titles from international agencies. Includes Statistical Abstract of the US