Skip to Main Content
It looks like you're using Internet Explorer 11 or older. This website works best with modern browsers such as the latest versions of Chrome, Firefox, Safari, and Edge. If you continue with this browser, you may see unexpected results.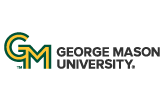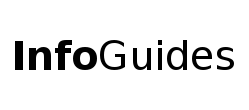 | University Libraries
Citing Images
When referencing images that come from articles, it is perfectly acceptable to cite the parent article. If you want to specifically cite the image, use the article citation and make the following changes:
Check the article content for additional source information, such as a photographer or illustrator. If named, use that in place of the article's author(s).

If the image has a title or caption, use that in place of the article title.

After the article or image title and before the journal title, insert the image type. Image types are: chart, diagram, graph, illustration, map, or photograph.

Replace the page range of the article with the page number for the image.
Creating Image Captions
From the College Art Association - A full caption includes, whenever available and appropriate, information in the following order:
Figure number with no period
Artist
Title (in italics)
Date
Medium on support
Dimensions in inches (h x w x d) followed by dimensions in centimeters (1 inch = 2.54 cm)
Name of collection
City of collection
Other collection information, such as "gift of ...," accession number, etc.
Copyright or credit-line information regarding both the photograph and the artwork (in parentheses)
Writing Captions for Images
Captions provide titles or explanatory notes. When creating captions, ask yourself the following questions.
How are you using the image?

What citation style are you using?

What is the source of the image you are using? (Where did you access the image?)
---
Guides for writing captions for Figures and Tables: