Skip to Main Content
It looks like you're using Internet Explorer 11 or older. This website works best with modern browsers such as the latest versions of Chrome, Firefox, Safari, and Edge. If you continue with this browser, you may see unexpected results.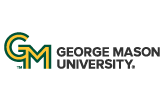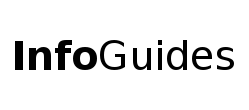 | University Libraries
Citation Style Guides
Citing Sources (Duke) Information on when and how to cite sources. Includes citation examples for a wide variety of styles (APA, Chicago, MLA, Turabian, etc.).

AMA Manual of Style

The American Medical Association Manual of Style is a guide frequently used in medical and scientific publishing.

American Geophysical Union Author Resources Specific journal policies and guidance on how to prepare a submission for AGU publications

Council of Science Editors Manual of Scientific Style and Format Now in its eighth edition, the indispensable reference for authors, editors, publishers, students, and translators in all areas of science and related fields has been fully revised by the Council of Science Editors to reflect today's best practices in scientific publishing.
Citations Made Easy with Zotero
Use Zotero to generate accurate citations and quick bibliographies. Get started with the printable guide, or try these video tutorials:
Do you need a specialized citation style beyond APA, Chicago, or MLA? Check out Zotero's Style Repository for specialized formats.
The Libraries provide workshops to get you started using Zotero. Check the workshop calendar for times and locations.
Not a fan of Zotero? Check out the Purdue Online Writing Lab for assistance with citing APA, MLA and Chicago.
George Mason University Writing Center
The Writing Center offers free writing support to Mason students, faculty and staff. Accomplished graduate and undergraduate students provide face-to-face tutoring, online tutoring, and workshops. They work with writers through all stages of the writing process from brainstorming and organizing to revising and polishing. To meet with a Writing Center tutor please schedule an appointment.
In addition to in-person tutoring, the Writing Center offers 45-minute video tutoring sessions for online students and on-campus students. Appointments for a video tutoring session can be made via the appointment scheduler.
ESL students who would like additional assistance can apply for the Writing Center's Opt-In Program.