Skip to main content
It looks like you're using Internet Explorer 11 or older. This website works best with modern browsers such as the latest versions of Chrome, Firefox, Safari, and Edge. If you continue with this browser, you may see unexpected results.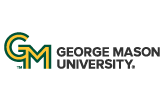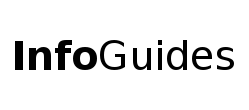 | University Libraries
Scripts in the Library Catalog & Databases
The library does not currently own a large collection of scripts and screenplays. However, you can search the library collections through the Library Search by typing the name of your script and one of the following key terms:
screenplay
script
"motion picture play" (Scripts and screenplays are often cataloged as "motion pictures plays" or "motion picture scripts")
"motion picture script"
E.g.) "Police Story" AND "motion picture play"
Film Scripts Online, Volume 1

Contains 1,009 scripts by 1,062 writers together with detailed, fielded information on the scenes, characters and people related to the scripts. In addition, the database includes facsimile images for more than 500 of these screenplays. View a tutorial on this database

here.
Scripts Outside the Library
Websites
Note: Some of these databases are not official repositories and may contain early drafts or scripts, unpublished materials, or unclear rights ownership.
IMSDB

IMSDB is a free online database of scripts and screenplays.
*Be careful when using this resource--while it has access to thousands of free plays, it is often difficult to verify their source.*

BBC Script Library

Free downloadable scripts of BBC films, television shows, and radio shows.
Archives and Special Collections
New York State Archives Motion Picture Scripts Collection

The New York State Archives preserves the largest collection of film scripts in the world. Browse their collection and request scripts online.

UCLA Collection of Motion Picture Scripts

Finding aid for UCLA's collection of motion picture scripts dating from ca. 1921 to the present. Click to search and request scripts from their collection.

The Online Archive of California

Provides free public access to descriptions of primary resource collections maintained by more than 200 contributing institutions including the Academy of Motion Pictures and all 10 of the University of California campuses. Try searching for "motion picture play," "script," or "screenplay" in the search box.