Skip to Main Content
It looks like you're using Internet Explorer 11 or older. This website works best with modern browsers such as the latest versions of Chrome, Firefox, Safari, and Edge. If you continue with this browser, you may see unexpected results.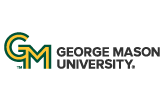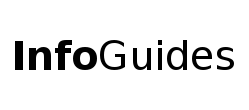 | University Libraries
Copyright Resources for Filmmakers
Understanding Copyright: A Deeper Dive

In this LinkedIn Learning video, Attorney Dana Robinson explains what constitutes copyright infringement, and how to respond when someone has infringed upon your copyright or if you receive a demand letter or cease and desist from a third party. He also explains licensing, public domain, and fair use, and reviews the process for searching for and filing copyrights.

Copyright for Creatives: Protecting Your Work

From LinkedIn Learning: Many creative people are familiar with the frustrating experience of discovering that their work is being used online without their permission. But not all of the artists whose work is being copied and resold know how to properly manage the situation. In this course, Von Glitschka dives into the subject of copyrights, sharing key information that you need to know to protect your work. Von explains what a copyright is, what needs to be copyrighted, and how to register one.

Other People's Footage: Fair Use in Scripted Films

This documentary explores the principles of fair use as they relate to scripted films. Through interviews with knowledgeable entertainment lawyers and film professionals, along with illustrative film clips, it clarifies fair use exemptions that permit the use of pre-existing footage, music, and sound from other individuals' creations without seeking permission or paying fees.
The Creative Artist's Legal Guide

by

Bill Seiter; Ellen Seiter

Call Number: Available Online

ISBN: 9780300161199

Publication Date: 2012-06-26

The essential guide to intellectual property law for all media producers--students and teachers, amateurs and professionals In today's complex media environment, aspiring filmmakers and new media artists are as vulnerable as swimmers in shark-infested waters. This user-friendly guide supplies creative artists with the essential legal concepts needed to swim safely with lawyers, agents, executives, and other experts in intellectual property and business law.

Music Rights Unveiled

by

Brooke Wentz; Maryam Battaglia

Call Number: Available Online

ISBN: 1138673307

Publication Date: 2017-10-03

Music Rights Unveiled provides an inside look at the complex world of music rights for film and video and includes step-by-step guidance to navigate these tricky waters. Authors Brooke Wentz and Maryam Battaglia share their decades of expertise in this user-friendly guide, designed specifically with filmmakers and producers in mind. The book provides a brief history of the pricing of music in film, television and digital media markets, and explains the process by which music is licensed or acquired for films, highlighting pitfalls to avoid and strategies for success.