Skip to main content
It looks like you're using Internet Explorer 11 or older. This website works best with modern browsers such as the latest versions of Chrome, Firefox, Safari, and Edge. If you continue with this browser, you may see unexpected results.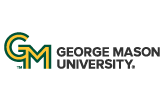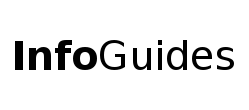 | University Libraries
Article Databases
The Library has access to hundreds of databases with subscriptions to academic journals, newspapers, magazines, and more!
You can access articles the library owns and some articles provided by library databases through the Library Search (but not all!). Simply search for your topic in the search box and hit enter. Once results have displayed, use the left sidebar to limit your search to "Resource Type: Articles."

Once you have tried the Library Search, delve into article databases one by one using the "Databases" tab on the Library Homepage.

Below are a few databases that contain articles relevant to FAVS. Please click here to see a comprehensive list.
Communication and Mass Media Complete

Provides indexing, abstracting, and some full text for journals and books related to communication and mass media studies back to 1915.

View a tutorial on this database

here.

ProQuest Historical Newspapers

Provides researchers with full-text of national newspapers, including the Baltimore Sun, Boston Globe, New York Times, and Washington Post. Use this database for primary sources, like historical film reviews!

ProQuest Performing Arts

Covers the arts and entertainment industry - including dance, drama, theater, stagecraft, musical theater, circus performance, opera, pantomime, puppetry, magic, performance art, film, television and more.
Lantern

Lantern is the search platform for the Media History Digital Library, a collection of historical media periodicals. Older issues of Variety and Film Daily are included.
*This database is not part of the library, but is free and open to the public.*
Classic Mexican Cinema Online

Collection of popular movie periodicals from the late 1890s to the Golden Age (1930s to 1960). It includes chief magazines such as Cinema Reporter (1943-1965) and Cine Mundial (1951-1955) as well as two rare issues of El Cine Gráfico from 1935 and copies of the weekly El Mundo Ilustrado (1902-1910). Also includes the scrap book of director Fernando de Fuentes (1894-1958).

View a tutorial on this database

here.

Film and Television Literature Index

Expands the online version of print title, Film Literature Index. Provides indexing for over 350 publications including books, magazines and journals covering the entire field of television and film writing. Publications include Film Journal International, Film Criticism & Variety, as well as technical and international publications. Covered subjects include film & television theory, preservation, writing, production, cinematography, technical aspects and reviews. View a tutorial on this database

here

.
Scholarly Journals
The best way to search for specific scholarly journals is to search by title or keyword in the Journal Search. First click on "Journals" on the Library Homepage. Then, try typing in keywords such as "film," "media," or "cinema" to get a list of specific journals.
Here are a few of the journals we have access to:
American Film
Black Film Review
Digital Cinema
Film & History
Journal of Popular Film and Television
Industry News
Keep up with film and media news with these popular resources.