Skip to Main Content
It looks like you're using Internet Explorer 11 or older. This website works best with modern browsers such as the latest versions of Chrome, Firefox, Safari, and Edge. If you continue with this browser, you may see unexpected results.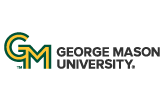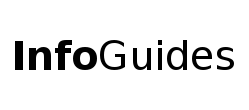 | University Libraries
Step 1: Check the Agency Website
Step 1: Check the Agency Website
Go to the website for the agency that runs the program of interest. Locate any evaluations published there.
Tips:
Look for a link to publications, research, performance, or reports

If you don't see a link to a page of reports, try a Google search limited to the agency website

example: SNAP reports site:.usda.gov
---
Step 2: Search Library Databases
Step 2: Search library databases (see below for suggestions!)
a) Start with the program name in quotation marks.
Example: "earned income tax credit"
b) If you get too many results, or a lot of results aren't evaluations, focus your search like this:
"Program Name" AND (outcome OR effectiv* OR evaluat* OR assess* OR impact)
Databases for any policy area
Databases for specific policy areas
Criminal Justice Abstracts

Provides comprehensive coverage of the major journals in criminology and related disciplines, extensive coverage of books, and unparalleled access to reports from government and nongovernmental agencies. View a tutorial on this database

here.

ERIC

Articles & policy documents on education.
Step 3: Mine bibliographies for older evaluations
Step 3: Mine bibliographies for older evaluations
Check the bibliographies & footnotes of the evaluations you find for additional program evaluations, then find those via library.gmu.edu