Skip to Main Content
It looks like you're using Internet Explorer 11 or older. This website works best with modern browsers such as the latest versions of Chrome, Firefox, Safari, and Edge. If you continue with this browser, you may see unexpected results.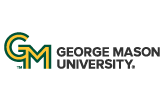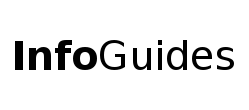 | University Libraries
ECE Collection
Resources for Electrical & Computer Engineering (ECE) are located primarily in the Fenwick Library and consist of books, journals and conference proceedings. Subjects covered by these materials include electronics, telecommunications, computer programming, networks, programming languages, etc.
ECE items are found in the following call number area(s):
Q 300 (artificial intelligence, cybernetics)
QA 75.5-76.95 (Electronic computers; computer science)
QA 76.75-76.765 (Computer software)
T 58.5-58.64 (Information Technology)
TK (Electric circuits, electronics, power, telecommunications)
Search for Books
Search the University Libraries print and electronic holdings in one simple search.
For more refined searching, we recommend searching in specific databases/journals.
Find e-Books
ElectricalENGINEERINGNetBASE

Offers a diverse range of references, covering everything from VLSI and semiconductor design to power engineering, signal processing , MEMS devices and more.
IET Digital Library - Books

Books cover all the key areas of engineering and technology. Topics include radar, energy, robotics, materials, circuits and electromagnetic waves. View a tutorial on this database

here.

O'Reilly Learning Platform (Safari)

The new platform (O'Reilly for Higher Education) expands the Safari Tech Books, offering business as well as technology books from industry-leading publishers; and adds videos, learning paths, case studies and exclusive content.
Note: Access to this resource requires registration with a George Mason University email address.
ENGNetBASE

Provides electronic access to a large collection of engineering handbooks published by CRC Press.

Springer Engineering E-Books

This collection provides access to ebooks in many engineering disciplines. Use the MyCopy service to purchase a discounted copy of select books (Mason only).