Skip to Main Content
It looks like you're using Internet Explorer 11 or older. This website works best with modern browsers such as the latest versions of Chrome, Firefox, Safari, and Edge. If you continue with this browser, you may see unexpected results.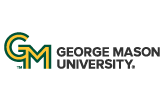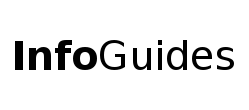 | University Libraries
Important Journals
Proceedings of the IEEE

This high-impact journal is one of the most cited journals in electrical engineering. It provides coverage of the technical changes that shape our world. (peer reviewed)

IBM Journal of Research and Development

This technical journal from IBM features the articles on science, technology and engineering of information systems. (peer reviewed)

IEEE Spectrum

This flagship publication of the IEEE, explores the development, applications and implications of new technologies. (trade magazine)
IEEE Pervasive Computing

Articles in this journal explore "the role of computing in the physical world–as characterized by visions such as the Internet of Things and Ubiquitous Computing." (peer reviewed)
Foundations and Trends in Communications and Information Theory

"Each issue comprises a 50-100 page monograph written by research leaders in the field. Monographs give tutorial coverage of subjects, research retrospectives as well as survey papers that offer state-of-the-art reviews fall within the scope of the journal."

IEEE Transactions on Communications

This journal "focuses on all telecommunications including telephone, telegraphy, facsimile, and point-to-point television by electromagnetic propagation." (peer reviewed)

Telecommunication Systems

This journal publishes research examining the use of analytic and quantitative tools for the modeling, analysis, design, and management of telecommunication systems.