Skip to Main Content
It looks like you're using Internet Explorer 11 or older. This website works best with modern browsers such as the latest versions of Chrome, Firefox, Safari, and Edge. If you continue with this browser, you may see unexpected results.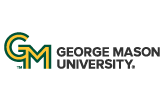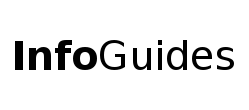 | University Libraries
Article Databases
The Library has access to hundreds of databases with subscriptions to academic journals, newspapers, magazines, and more!
You can access articles the library owns and some articles provided by library databases through the Library Search (but not all!). Simply search for your topic in the search box and hit enter. Once results have displayed, use the left sidebar to limit your search to articles or peer-reviewed articles.​
Once you have tried the Library Search, delve into article databases one by one using the Databases tab on the Library Homepage.
Below are a few databases that contain articles relevant to Dance. Please click here to see a comprehensive list.
International Bibliography of Theatre and Dance with Full Text

Comprises a fully indexed, cross-referenced and annotated databank of over 60,000 journal articles, books, book chapters and dissertation abstracts on all aspects of theater and performance in 126 countries. Also contains author-supplied abstracts, author-supplied keywords and author affiliations.

View a tutorial on this database

here.

ProQuest Performing Arts

Provides indexing and abstracts for international periodicals, plus full text for the indexed journals (1864-present) on the subjects of the arts and entertainment industry - including dance, drama, theater, stagecraft, musical theater, circus performance, opera, pantomime, puppetry, magic, performance art, film, television and more. Previously called International Index to Performing Arts (IIPA). View a tutorial on this database

here.

ProQuest Historical Newspapers

Provides genealogists, researchers, and scholars with first-hand accounts and coverage of the politics, society and events of the time. Full-text access to 25 Historical Newspaper Titles. View a tutorial on this database

here.
Magazines and Scholarly Journals
The best way to search for specific periodicals is to search by title or keyword in the Journal Finder, under "Journals" on the Library Homepage. Try typing in keywords such as "dance" or "performing arts" to get a list of specific journals.
Here are a few of the journals we have access to:
American Journal of Dance Therapy
Ballet-Dance Magazine
Dance Education in Practice
Dance News