Skip to Main Content
It looks like you're using Internet Explorer 11 or older. This website works best with modern browsers such as the latest versions of Chrome, Firefox, Safari, and Edge. If you continue with this browser, you may see unexpected results.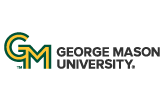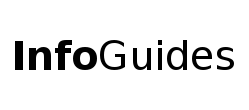 | University Libraries
Research Help, Fall 2021
Update: August 20, 2021
To get research help:
Email me at tcalcagn@gmu.edu OR use the "Email" button in my profile on this page.
Schedule an online appointment using the button in my profile on this page.
See the following for more information about the Mason Libraries:
Begin Your Research
Find Articles




Use the databases on this page to help you find research articles, conference papers and proceedings for your assignments.

Find Books


Find print and ebooks and other digital resources related to cybersecurity engineering field with the information on this page.

Selected Journals & Proceedings




Provide links to selected journals and conference proceedings related to cybersecurity engineering field.

Use the links on this page to locate government and military resources related to the cybersecurity field.

Write & Cite

Improve your writing and create accurate citations using the tools on this page.

Get Help

Schedule an appointment with the librarian or explore other useful resources on this page.