Skip to Main Content
It looks like you're using Internet Explorer 11 or older. This website works best with modern browsers such as the latest versions of Chrome, Firefox, Safari, and Edge. If you continue with this browser, you may see unexpected results.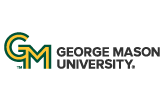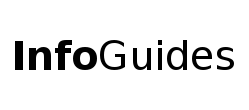 | University Libraries
Store & Back Up Work
When storing files it is important to:
Storage options at George Mason
Determine what data will be backed up and the backup schedule.
Rule of Three. Keep three copies of your files. One of the copies should be off-site. For example, one file on your computer, a second copy backed up to an external hard drive, and a third copy off-site.

3-2-1 Backup Before It's Too Late (GradHacker)
Questions to consider:
Is there a backup service already available or will you need to do it yourself?

How often will backups occur?

Who will be responsible for performing backups?

How will sensitive data be backed up?

Do you have sufficient storage or will you need to include costs for backup hardware and software?
Backup Utilities
When working with sensitive data, IT security practices must be followed. George Mason's IT Security Office has published guidelines and policies.
Please review George Mason's policies and procedures carefully.
Basic security guidelines:
Network Security

Keep highly sensitive data off the Internet.

Put sensitive materials on computers not connected to the Internet.

Physical Security

Restrict access to buildings and rooms where computers or media are kept.

Only let trusted individuals troubleshoot computer problems.

Computer Systems & Files

Virus protection software should be used and be regularly updated.

Don't send confidential data via e-mail or through other file transfer modes.

Use passwords on files and on computers.

Use encryption if needed.