Skip to Main Content
It looks like you're using Internet Explorer 11 or older. This website works best with modern browsers such as the latest versions of Chrome, Firefox, Safari, and Edge. If you continue with this browser, you may see unexpected results.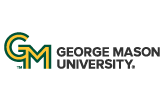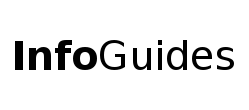 | University Libraries
Renewing your account
Wall Street Journal accounts last for one calendar year from activation. At the end of the subscription period, you will need to renew your account.
Note -

About 7 days prior to the expiration of the faculty/staff account, Dow Jones will send an email requesting that they click on a link to sign in and refresh their account. Accounts not refreshed will be deactivated.
The process is very similar to creating an account, but here are some steps to make it easier:
Log into wsj.com
Visit WSJ.com/GeorgeMasonU
Enter your first and last name, and choose an account type (Student, Faculty, Staff)
Enter your preferred email address and create a unique password for your WSJ access; click "Create" to complete your WSJ.com account
Note:

Do not use the same email and password combination as your MasonID.

Note:

You may choose a personal account
Visit WSJ.com and sign in using the account information that you provided to WSJ
You will see a confirmation screen if you have registered successfully. A confirmation email will be sent to you.
Complete the renewal process by clicking the link in the email.
Make sure you refresh your browser, etc. if you are still being asked to subscribe when you are logged in (especially if you had any WSJ pages open before renewing your account).
Note: If you are using any WSJ apps on a phone or tablet, you may have to log back in on those devices after renewal.
For account problems, please email academicsupport@dowjones.com.