Skip to Main Content
It looks like you're using Internet Explorer 11 or older. This website works best with modern browsers such as the latest versions of Chrome, Firefox, Safari, and Edge. If you continue with this browser, you may see unexpected results.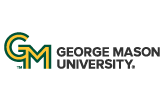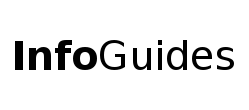 | University Libraries
Find conference proceedings, standards, or other policy reports
Policy documents, reports, and conference proceedings are types of gray literature. Gray literature is produced by governments, universities, corporations, think tanks, professional societies, and similar organizations. While it does not go through the same review or publishing process as scholarly books or journal, it is often written by researchers or practitioners in the field or discipline.
Where do I find reports, proceedings, and other "gray literature?"
Gray literature can be difficult to find, as it is (usually) not included in research databases. Consider these tips to help you find gray literature:
Search in one of the recommended databases below

Visit the websites of the government bodies, foundations, corporations, etc. that are likely to produce this kind of information

Try internet searches using relevant keywords (like "educational policy" or "common core") and "white paper"
---
ERIC

Includes references to thousands of educational topics from journal articles, books, theses, conference papers, standards, white papers, and more.
Education policy websites