Skip to Main Content
It looks like you're using Internet Explorer 11 or older. This website works best with modern browsers such as the latest versions of Chrome, Firefox, Safari, and Edge. If you continue with this browser, you may see unexpected results.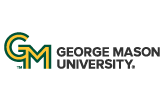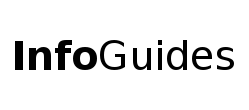 | University Libraries
Select Government Sources
ProQuest Congressional

Offers access to congressional publications dealing with the wide variety of topics addressed by Congress. Includes U.S. Serial Set, Congressional Hearings and Testimony, Congressional Research Service (CRS) Reports, Congressional Record, Legislative Insight, and U.S. Bills and Resolutions; as well as Executive Branch Documents (1789-1948), and Executive Orders and Presidential Proclamations. View a tutorial on this database

here.

.

HeinOnline

Image-based legal research database includes such collections as: Legal Classics, Law Journal Library, U.S. Supreme Court Library, U.S. Federal Legislative History Library, Treaties and Agreements Library and more. Bridges the gap in legal history by providing comprehensive coverage from inception of law and law-related periodicals.

View a tutorial on this database

here.
Legal Collections
Making of Modern Law: Legal Treatises 1800-1926

Provides digital images on every page of 22,000 legal treatises on US and British law published from 1800 through 1926. Full-text searching on more than 10 million pages provides researchers access to legal history.

Making of Modern Law: Primary Sources I &II

Designed to complement The Making of Modern Law: Legal Treatises, this archive offers online access to state and municipal codes, documents relating to constitutional conventions, and other resources in American legal history.

Making of Modern Law: Trials

Offers online access to the collections of the law libraries of Harvard and Yale, and the Library of the Bar of the City of New York.