Skip to Main Content
It looks like you're using Internet Explorer 11 or older. This website works best with modern browsers such as the latest versions of Chrome, Firefox, Safari, and Edge. If you continue with this browser, you may see unexpected results.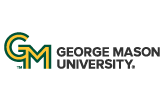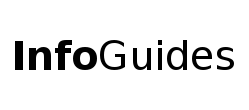 | University Libraries
Begin your research
This InfoGuide contains primary source resources and research strategies for the Gilded Age, Progressive Era, World War I, and Great Depression Eras in American History, from the 1880s to the 1930s.
Use this guide to discover US History Sources 1880s-1930s; resources available to you at Mason and online.
Top 5 Resources to Start
America: History and Life

Provides English language abstracts of scholarly literature (journal articles, articles in collections, dissertations, book and media reviews) on the history and culture of the U.S. and Canada with indexing for journals from 1910 in more than 40 languages.

View a tutorial on this database

here

.

Early American Newspapers, Series 1 and 2, 1690-1900

Includes fully searchable issues from almost 1000 historical American newspapers. Focusing largely on the 18th and early 19th centuries, this online collection is based on Clarence S. Brigham's ?History and Bibliography of American Newspapers, 1690-1820? and other authoritative bibliographies. View a tutorial on this database

here.

American Periodicals

Contains periodicals published between 1740 and 1940, including special interest and general magazines, literary and professional journals, children's and women's magazines and many other historically-significant periodicals.

View a tutorial on this database

here.