Skip to Main Content
It looks like you're using Internet Explorer 11 or older. This website works best with modern browsers such as the latest versions of Chrome, Firefox, Safari, and Edge. If you continue with this browser, you may see unexpected results.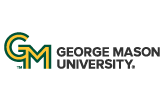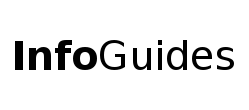 | University Libraries
Search Tools
Archive Finder

Describes over 220,000 collections of primary source material housed in thousands of repositories across the United States, the United Kingdom and Ireland. View a tutorial on this database

here.
ArchiveGrid

ArchiveGrid includes over 5 million records describing archival materials, bringing together information about historical documents, personal papers, family histories, and more. With over 1,000 different archival institutions represented, ArchiveGrid helps researchers looking for primary source materials held in archives, libraries, museums and historical societies.
Directories of Archival Repositories
American Historical Association's Archives Wiki

Archives Wiki is sponsored by the American Historical Association. It is intended to be a clearinghouse of information about archival resources throughout the world. While it is primarily designed to be useful to historians and others doing historical research, we hope that researchers in many disciplines will find it useful.

Archives Portal Europe

The Archives Portal Europe provides access to information on archival material from different European countries as well as information on archival institutions throughout the continent.
Virginia Heritage

Consolidates more than 11,000 finding aids that describe a vast array of manuscripts and archival materials housed in historical societies, libraries museums, colleges, and universities across the Commonwealth, and help users discover primary source materials documenting the history, culture, and people of Virginia.