Skip to Main Content
It looks like you're using Internet Explorer 11 or older. This website works best with modern browsers such as the latest versions of Chrome, Firefox, Safari, and Edge. If you continue with this browser, you may see unexpected results.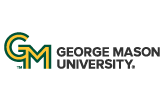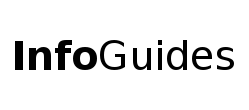 | University Libraries
Get Help withLaTeX and More at the SP@RC Lab
SP@RC stands for Scholarly Productions at the Research Commons. The mission of the SP@RC lab is to create self-sufficient scholars who are able to apply best practices in design and research presentation to their work. We provide workshops on various topics as well as one-on-one consultations. 
Drop in or schedule an appointment for help with:

Research poster design

PowerPoint presentation design

Document design

Adobe InDesign, Illustrator, & Photoshop

Citation management software

Presentation skills (by appointment through the Speech Lab)

Questions?
For more information and to view upcoming workshops visit the SP@RC page
or email sparc@gmu.edu

Location
2100 Fenwick Library

SP@RC is the result of a partnership between the University Libraries, Students as Scholars (OSCAR) , The Writing Center, the Department of Communication, & Mason Publishing Group.