Skip to Main Content
It looks like you're using Internet Explorer 11 or older. This website works best with modern browsers such as the latest versions of Chrome, Firefox, Safari, and Edge. If you continue with this browser, you may see unexpected results.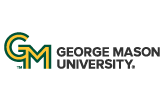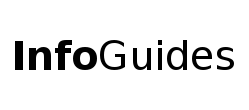 | University Libraries
Guide Purpose
The purpose of this guide is to introduce students and faculty to LaTeX resources at the Mason Libraries and online. If you are a new LaTeX user, you will find tutorials and books that can teach you how to use LaTeX. If you are a more advanced user, these resources can help you refresh your existing LaTeX skills and learn new ones.
LaTeX Books
LaTeX (Wikibooks)

The free "LaTeX" book from Wikibooks is a great resource for learning LaTeX or for improving your skills. A PDF version is available for download.
Learning LATEX

by

David F. Griffiths; Desmond J. Higham; D. F. Griffiths; D. J. Higham; Society for Industrial and Applied Mathematics Staff (Contribution by)

ISBN: 9780898713831

Publication Date: 1997-12-01

This short, well-written book covers the material essential for learning LATEX without any unnecessary detail. It provides examples that teach LATEX in a powerful yet abbreviated fashion, including the following crucial features: examples of widely used mathematical expressions; the creation of articles, reports, and overhead projector slides; troubleshooting tips to help you pinpoint an error; seting up a bibliography and an index; information about LATEX resources available on the Internet.

LaTeX: Beginner's Guide

by

Stefan Kottwitz

ISBN: 9781847199867

Publication Date: 2011-03-21

"LaTeX Beginner's Guide is a hands-on introduction quickly leading a novice user to professional-quality results. If you are about to write mathematical or scientific papers, seminar handouts, or even plan to write a thesis, then this book offers you a fast-paced and practical introduction. Everybody with high expectations who plans to write a paper or a book will be delighted by this stable software."

Guide to LaTeX

by

Helmut Kopka; Patrick W. Daly

ISBN: 9780321173850

Publication Date: 2003-11-25

LaTeX is the text-preparation system of choice for scientists and academics, and is especially useful for typesetting technical materials. This popular book shows you how to begin using LaTeX to create high-quality documents. The book also serves as a handy reference for all LaTeX users. Inside, you will find: Complete coverage of LaTeX fundamentals, including how to input text, symbols, and mathematics; how to produce lists and tables; how to include graphics and color; and how to organize and customize documents Discussion of more advanced concepts such as bibliographical databases and BIBTeX, math extensions with AMS-LaTeX, drawing, slides, and letters. Helpful appendices on installation, error messages, creating packages, using LaTeX with HTML and XML, and fonts. An extensive alphabetized listing of commands and their uses.

The LaTeX Companion

by

Michel Goossens; Johannes Braams; David Carlisle; Frank Mittelbach; Chris Rowley

ISBN: 0201362996

Publication Date: 2004-04-22

LaTeX is the leading text preparation system for high-quality documents, and is used extensively in the sciences and academia. The previous edition of this book has been essential reading for anyone wishing to gain a thorough understanding of LaTeX. It is the most comprehensive and authoritative guide available to traditional document layout - specialized graphics extensions and Web applications are covered in separate Companions. Much has changed in the ten years since the first edition was published. This new edition covers in depth all the major new developments, and updates coverage in all other areas. The authors, who are all core members of the LaTeX3 Project, cover not just the core of LaTex, but also all the important extensions that have been developed. This book is a perfect companion to Guide to LaTeX.

LaTeX Cookbook

by

Stefan Kottwitz

ISBN: 9781784395148

Publication Date: 2015-10-28

"This book contains over 100 hands-on recipes to quickly prepare LaTeX documents of various kinds to solve challenging tasks. If you already know the basics of LaTeX and you like to get fast, efficient solutions, this is the perfect book for you. If you are an advanced reader, you can use this book's example-driven format to take your skillset to the next level. Some familiarity with the basic syntax of LaTeX and how to use the editor of your choice for compiling is required. Some of the skills you can learn include choosing the right document class and customizing as needed; adding a bibliography, glossary or index; how to create many different types of colorful graphics. You can also explore the newest engines and formats. This book's example-driven approach is sure to increase your productivity."
Latex

by

Leslie Lamport

Call Number: Z253.4.L38 L35 1994 Fenwick

ISBN: 9780201529838

Publication Date: 1994-06-30

This authoritative user's guide and reference manual for the LATEX computer typesetting system has been revised to document features available in the standard software release LATEX 2e. These features include additional styles and functions, improved font handling and enhanced graphics capabilities. Other parts of the book have been revised, also, reflecting several years of user comments and suggestions. Selected sections have been rewritten to explain difficult concepts or function, and the descriptions of both MakeIndex and BibTeX have been updated.

LaTeX for Beginners

by

K. B. M. Nambudiripad

Call Number: Z253.4.L38 N36 2014 Fenwick

ISBN: 9781842658826

Publication Date: 2014

"LaTeX FOR BEGINNERS presents all that a beginner would need to know to produce documents of high typographical quality. Beginning with a gentle introduction, the book proceeds to discuss how the LaTeX code may be written to produce simple documents. The complicating features (different fonts and font sizes, special characters including European characters, double column entries, tables and figures and many more) are covered one by one. How cross-references are made, and how an index of important words and bibliography generated are also discussed." (Amazon)