Skip to Main Content
It looks like you're using Internet Explorer 11 or older. This website works best with modern browsers such as the latest versions of Chrome, Firefox, Safari, and Edge. If you continue with this browser, you may see unexpected results.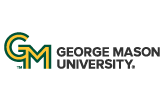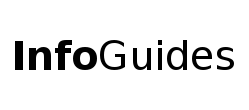 | University Libraries
Mining Current News
ProQuest TDM Studio

TDM Studio puts the power of text and data mining directly in the researcher's hands. TDM Studio offers a collection of ProQuest rights-cleared content across disciplines and format types and the ability to upload your own datasets. This content also must be part of Mason Libraries' existing ProQuest subscriptions.

TDM Studio is available to Mason researchers who are familiar with using R or Python for mining and analyzing text. Please note that access is not immediate. Researchers need to allow time to get set up with TDM Studio and to account for any researchers who may be ahead of them in the queue. To get started, contact the Digital Scholarship Center (DiSC) at datahelp@gmu.edu to discuss your project and access options.
New York Times Developer's Network
"All the API's to fit to post." NYTimes APIs are for non-commercial use. You will need to set up an account. Consult their FAQ for more details.
Many popular current news sources do not allow automated searches. The terms of use for these sources prohibits downloading large volumes of text to be stored and analyzed.
Below is a selected list of library subscription news sources which prohibit text and data mining through their search interface:
EBSCO

Factiva

NexisUni

ProQuest*
Violating a resource's terms of use is a violation of the University's Responsible Use of Computing policy. For more details consult the Statement on Appropriate Use of Electronic Resources.
When using any resource remember to consult its Terms of Use. For more help, please contact datahelp@gmu.edu, or talk to your subject librarian.
See Access Text Collections for a selected list of news sources that allow text and data mining.
*See ProQuest TDM Studio for access to current news data and more.